Empowering Voters. Defending Democracy.
LEAGUE PARTNERS WITH THE REPORTING PROJECT TO LAUNCH THE OBSERVERS COLLABORATIVE
VOLUNTEER OBSERVERS WANTED
The Observers Collaborative, a newly-formed joint project of the League of Women Voters of Licking County and The Reporting Project, is looking for new members to be the eyes and ears of the Licking County community at meetings of the county commissioners, school boards, city and village councils and township trustees. 
Observers attend public meetings in Licking County,
track
 important
issues, and make our reports public, all in the service of promoting civic understanding and transparency in government. We are non-partisan, and we do not advocate for positions or proposals. 
Observers complete a series of training videos, commit to ethical guidelines, and submit timely reports to a review team.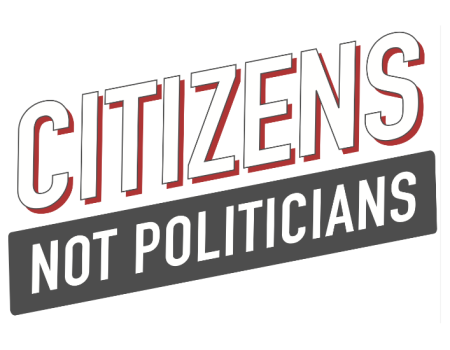 LEAGUE OFFERS SIGNATURE COLLECTION TRAINING
LEARN HOW TO SUPPORT THE CITIZENS NOT POLITICIANS AMENDMENT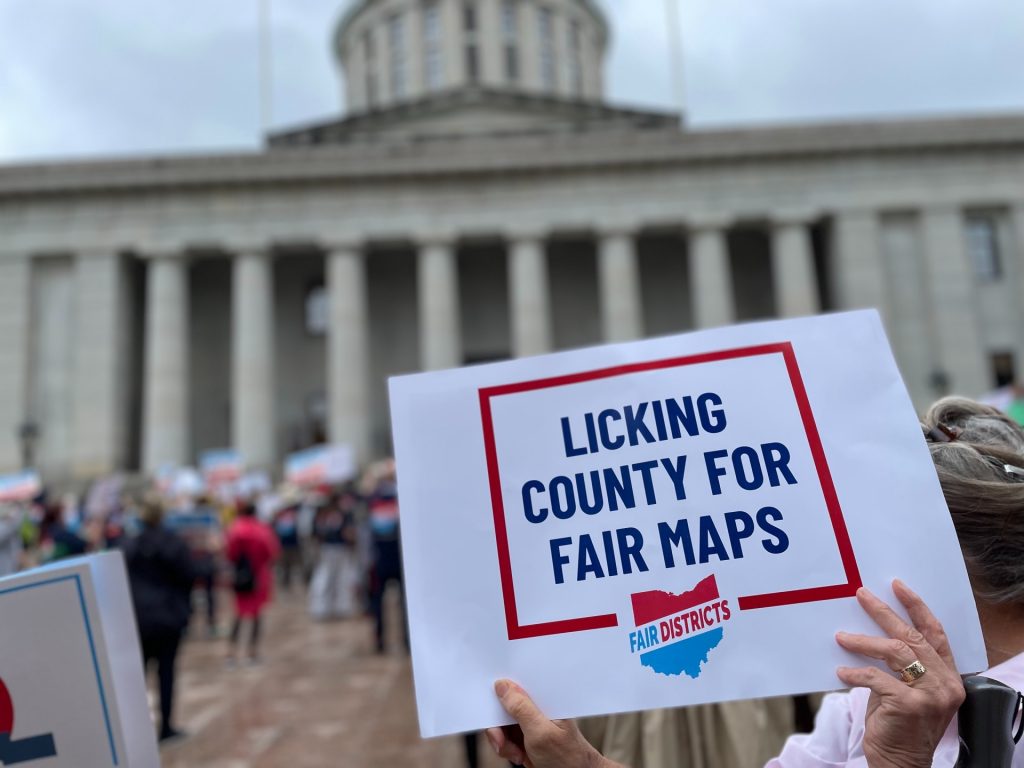 FIGHT FOR FAIR DISTRICT MAPS CONTINUES 
LEAGUE LEADS EFFORT TO PREVENT GERRYMANDERING
The League of Women Voters  is working to support a new ballot initiative to create an independent commission to create fair maps. The Citizens Not Politicians amendment will:
Create the 15-member Ohio Citizens Redistricting Commission made up of Democratic, Republican, and Independent citizens who broadly represent the different geographic areas and demographics of the state. 
Ban current or former politicians, political party officials, lobbyists, and large political donors from sitting on the Commission.
Require fair and impartial districts by making it unconstitutional to draw voting districts that discriminate against or favor any political party or individual politician.
Require the commission to operate under an open and independent process.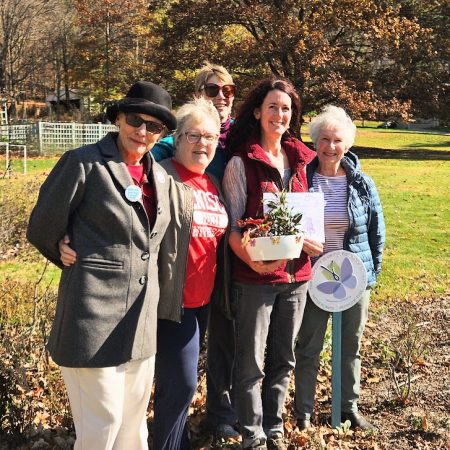 RITA KIPP COMMUNITY ENGAGEMENT AWARD
LEAGUE HONORS SUSAN KING FOR HER WORK TO LAUNCH  THE LICKING COUNTY POLLINATOR PATHWAY
Endangered monarch butterflies and other pollinators will find more milkweed plants and other native flowers and trees they need to survive, thanks to the leadership of  Susan Studer King. The League honored Susan with the 2023 Rita Kipp Community Engagement Award for her efforts to connect public parks and private gardens to create a continuous corridor of pollinator-friendly habitat as part of the Licking County Pollinator Pathway.  
The League of Women Voters of Licking County created the Rita Kipp Community Engagement Award to annually honor a local resident who is making a significant contribution in Licking County through non-partisan advocacy, community organizing, and/or civic engagement.  
Photo from left to right: Rita Kipp, Cookie Sunkle, Mary Tuominen, Susan King & Carol Apacki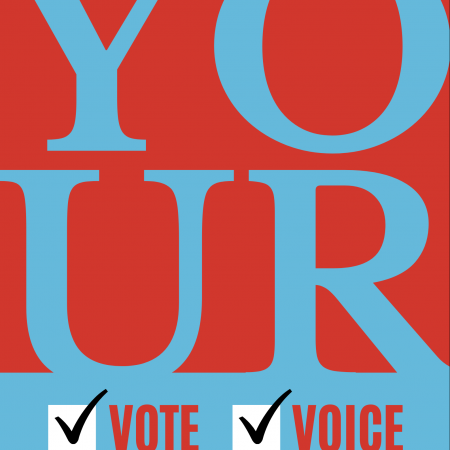 LEAGUE HOSTS CANDIDATE FORUMS
LEARN MORE ABOUT CANDIDATES FOR VILLAGE COUNCIL & SCHOOL BOARD
The League of Women Voters of Licking County and The Granville Chamber Alliance recently co-sponsored a forum for candidates running for Granville Village Council and Granville School Board. 
Learn more about the candidates and their positions. Your vote is your voice!
NONPARTISAN LEADERSHIP
ADVOCATING FOR GOOD GOVERNMENT
We believe in the power of women to create a more perfect democracy. The League of Women Voters of Licking County, a nonpartisan political organization, encourages informed and active participation in government, works to increase understanding of major public policy issues, and influences public policy through education and advocacy.
We envision a democracy where every person has the desire, the right, the knowledge, and the confidence to participate.
We work across Licking County to register voters, host nonpartisan candidate forums, and educate voters on issues important to maintaining a vibrant democracy.
GET INVOLVED
JOIN THE LEAGUE OF WOMEN VOTERS OF LICKING COUNTY
The League of Women Voters is a peoples' organization that has fought since 1920 to improve our government and engage all Americans in the decisions that impact their lives. The League of Women Voters of Licking County does not endorse or oppose political parties or candidates, however we are active and engaged in public policy at the local and state level. We:
Register voters in area high schools, colleges, and underserved populations in the community.
Offer online voter information and campaign guides (Vote411.org).
Promote Sunshine Laws and good governance.
Host nonpartisan issue and candidate forums.