Instructions for Absent Voter's Ballots missed your Birth Date
The instructions (Form No. 12) for preparing your voted ballot for submission listed REQUIRED information on the outside of the Identification Envelope.
However, the required information did not specify that you include your DATE OF BIRTH.
Without your date of birth on the envelope, the ballot will be held for action by the Board of Elections who routinely correct the missing information on election day.  Until that time, the ballot's status in "Uncountable".
Status of Your Absentee Ballot (including Early Voting)
You can check the status of your absentee ballot on-line at the Licking County Board of Elections web site and call them to correct any problems. Remember they are extremely busy at election time.
The links to "Check My Absentee Request" are as follows:
www.lcounty.com  >Agencies & Departments >Administrative >Board of Elections >Absentee Information >Absentee Lookup>enter your name >Submit
+++++++++++++++++++++++++
Voters' Guide Fall 2018




for Licking County, Ohio
Candidate profiles and answers to questions for the following races:
Ohio Senate 31st District

Jay Hottinger
Melinda Miller

Ohio House District 71
Ohio District 72
Licking County Commissioner
Issue 1
LINK to PDF complete Voters' Guide: 2018 OCT Voter Guide 3 FINAL.docx
Prepared by the League of Women Voters of Licking County.
Website:  http://www.lwvlickingcounty.org
++++++++++++++++++++++++++++++++++++++++

The candidate profiles pertinent to Licking County were posted to Vote411.
Take a look.
We were responsible for Ohio Senate District 31, Ohio House Districts 71 and 72, and the Ohio Senate race. We invited eight candidates and seven of them participated – which is a good rate of response.
Here are the steps to follow.
1. Go to http://vote411.org
2. Enter Your Address in the boxes along the LEFT SIDE of the screen and click Enter
3. Click the Get Personalized Information button in the middle of the screen
4. Click Go to My Races
This will show all and only the races pertinent to your precinct. For example, because I live in District 71, the District 72 race does not appear in my personalized "ballot."
There are still many blanks due to the face that not all candidates have responded. Only two of the three running for Governor, for example, are there today, but candidates may add themselves over the next days or weeks.
One of the neat features of this program is the side-by-side comparison of candidates.
Note also the brief summary of Issue 1, a constitutional amendment to reduce some penalties for drug offenses. The League provided the summary and then listed the arguments made by opponents and proponents of the issue, but it does not have a position on it.
Enjoy! And please show your friends and families how to use Vote411.
Send them this link:  http://vote411.org/

From Rita Kipp, 9/20/2018
++++++++++++++++++++++++++++++++++++
Voter Guide for Judicial Elections 2018
Most judicial races are not published in Vote411. Use this great resource instead:
Judicial Votes Count. Informative!
LINK:  Licking County Judicial Elections 2018
Rita
+++++++++++++++++++++++++++++++++++++++
Paper Ballot May Solve Voter's Problem
Yesterday I attended the training for those who will be poll workers and learned that Licking County voters will be able to use a paper ballot on election day at their polling pace if they wish. I also learned more about how disabled people are accommodated, including curb-side voting if necessary. I worry, too, about young first-time voters who may be nervous about how it all works. While there was no specific mention of this in the training, I was encouraged to hear that the primary rule of thumb is providing "excellent customer service" and taking the time to help anyone who needs it.
I was especially pleased to see that several high school students from around the County were taking part in the training. Students who are 17 or older can be trained for this important work.
Rita
10/28/2018
LINK to Newark Advocate article:
https://www.newarkadvocate.com/story/news/2018/10/27/paper-ballot-may-solve-voters-problems/1761387002/
The Board of Elections needs more poll workers. The next training session will be
Thursday, November 1, 2018 at 6 PM.
Interested in becoming a poll worker – call 740-670-5080
Online information and application:
https://licking.ohioboe.com/election-info/election-workers/
+++++++++++++++++++++++++++++++++++
Vote for Board of Supervisors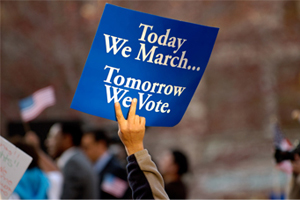 Licking Soil & Water has a five-member Board of Supervisors elected by landowners and residents of Licking County.  As unpaid public officials, the Board is responsible for conducting business within the scope of the laws and administrative rules that govern Licking Soil & Water. Board members also help guide Licking Soil & Water's mission with professionalism, efficiency, and effectiveness.
The Ohio Soil & Water Conservation Commission will cause an election of two Supervisor of Licking Soil & Water to be held on November 7, 2018.  The three year term will begin January 1, 2019.  The candidates with the most votes will be announced at the end of Licking Soil & Water's Annual Banquet on November 7, 2018.
Voters may cast their ballot one of three ways:
Vote on November 7th from 5:30 p.m. – 6:30 p.m., during the social hour that precedes the Licking Soil & Water Annual Banquet at The Grove by the River, 840 Hollander St., Newark, OH 43055.
Walk in to cast an absentee ballot at the Licking Soil & Water office, 771 East Main St., Suite 100, Newark, OH 43055 on or before 3:00 p.m., November 7th.
Request an absentee ballot by printing and completing the Licking County Resident Request for Absentee Ballot form (SEL-2).  Mail the completed absentee ballot request form to the Licking Soil & Water office.  The request form must arrive at the Licking Soil & Water office by November 2, 2018.  Licking Soil & Water will then mail you an absentee ballot and directions for voting absentee by mail.
LINK:  https://lickingswcd.com/news-events/newsroom/article/2018/10/15/vote-for-board-of-supervisors
Meet the Candidates
Seth Dobbelaer farms in Newark, Ohio. He has been a participant in the Licking County River Round Up and is passionate about organic farming. Mr. Dobbelaerr has been on the Board of Directors of the United Church of Granville and the Weathervane Playhouse…
Deanna "Dee" Hammel is retired from ODNR and resides in Johnstown, Ohio.  Ms. Hammel is owner/consultant for "Discover the Best You!" Dee is affiliated and held many offices with "The Partnership of Excellence" and worked as a community volunteer…
Ron Thompson farms in Utica, Ohio. Mr. Thompson is a retired Agricultural Education teacher.  He has been affiliated with many local community projects including as a 44-year member of the Hartford Fair Board….
Read More
++++++++++++++++++++++++++++++++++++
Dear Friends in League,
My call for donations to support the voter guide went out on July 30th, a mere 12 days ago. Today we achieved our goal — with just over $1000 in contributions for this short period. Wow!
Above all, I must also say THANK YOU. Let me recognize here (in alphabetical order) all who stepped up to help:
• Carol and Ken Apacki
• Maija Bamford and Lee Beall
• Lyn Boone
• Cathy Dollard Burczak
• Karin Dahl
• Ellen Clark
• Laura Evans
• Laura Joseph
• Jacque Morgan
• Charles O'Keefe
• Mary Jo Seiple
• Liz Weiser
I am encouraged by this generosity in support of voter education, part of our core mission.
Rita
8/11/2018
+++++++++++++++++++++++++++++++
The May 2018 Primary Election
The close of registration for the May 8, 2018 Primary Election was Monday, April 9.
Absentee voting/Early Voting, begins Tuesday April 10, 2018.
For weeks One, Two and Three ( April 10 thru April 27) our hours will be 8:00 AM to 5:00 PM.
Week Four (April 30 thru May 6) our hours are 8:00 AM to 7:00 PM Monday thru Friday.
Saturday, May 5, 2018 hours are 8:00 AM to 4:00 PM.
Sunday, May 6, 2018 hours are 1:00 PM to 5:00PM.
Monday May 7, 2018 8:00AM to 2:00 PM.
Election Day voting hours at the Polls are 6:30 AM to 7:30 PM.
Make sure your registration and signatures are up to date so that you can cast your ballot early and skip the lines on Election Day.
Visit www.myohiovote.com for every resource you need.
Vote early in our office – see the hours in the photo. Or call Licking County Board of Elections at (740) 670-5080 to request an absentee ballot application.
#####
Voter Services Committee Notes
March 28, 2018
Attending: Courtney Baxter, Lynn Gorchov, Rita Kipp
Voter Registration
We now have a large number of people with training or experience in this.  After one or perhaps two additional high school visits this spring, we will look toward offering voter registration/update services at the Memorial Day Ceremony in Granville, the Fourth of July Festival, and elsewhere during the summer at farmers' markets in Newark and Granville.
We now have personal contacts and good experiences at 6 of the 10 public  high schools in the county who gave us permission to offer registration.   We expect doors at those sites to open more easily for us next year and we aim to add one or two schools to our list each year.
Voter Education
We discussed plans for the Candidates' Night for Congressional District 12 to be held April 12 at Delaware Area Career Center (1610 St. Rt 52).  It starts at 6:30 with a meet and greet period.  We are collaborating with the LWV Delaware County, LWV Metro Columbus, and the Franklin County Consortium for Good Government.  This will be one of the few opportunities to see most of the candidates from both the major parties on stage.  We must provide at least four volunteers to help manage to event – greet people, escort candidates, act as timers, screeners, etc.  ABC6 will both televise and live-stream it and will provide the moderator.
The Granville Chamber of Commerce has asked us to participate in an event aimed at Granville voters who will see two issues on their May ballots – a school levy and Issue I.  We will present the case for Issue 1. This Forum on the Issues will be April 26th, 7:0 p.m. Bryn Du Mansion.  We may also be asked to provide volunteer support for that event.
Reorganizing our Work
Becoming a Local League will demand a new level of organization.  One suggestion is to split this committee into two – one for Voter Education and one for Voter Registration.   We briefly discussed this, the pros and the cons.

Find these and other proposed committee descriptions on our website http://.lwvlickingcounty.org.  Scroll down within the Home tab. 

There will be opportunity to discuss this and other matters at a Business Meeting on Sunday April 22nd, at 2:00 at the Licking County Library.

Coming Events

Post card party 

Some of our newly registered voters recently signed pledge cards and asked to be reminded about voting.  In addition, we might also want to give them a heads-up about being asked for a party affiliation on May 8th.  There are not all that many of these cards to write, but it will be fun to do it together.

April 18, 5:00 p.m.  Three Tigers or Mai Chau. 

Election day party on Issue 1

Election night watches are typically hosted by the political parties, and some of you may have plans for those.  We are considering a non-partisan event to watch how Issue 1 does, since the League is one of the major sponsors of this legislation.

May 8th, place and time TBA.

The next meeting of the Voter Services Committee: May 2nd at 7:00. Cancelled
++++++++++++++++++++++++++++++++
Voter Registration Drive – March 2018
The public schools are on spring break so this is a good time to catch our breath and provide a tally of what we achieved over the month of March.  In all, we registered 78 new voters. Not bad for a start-up that has never tried this before in the high schools!
Here is where we worked:
The Digital Academy, Newark
OSU Newark/COTC
Licking Heights
C-Tec (

​

high school, 2 consecutive days)

March for our Lives, Newark
These volunteers went out in groups of two and three.  Some persons worked at more than one site:  Courtney Baxter, Cathy Burczak, Ellen Clark, Karin Dahl, Anne Goodge, Lynn Gorchov, Lon Herman, Rich Kipp, Rita Kipp, Cindy McElroy, Linda Mossholder, Debbie Pryor, Susan Richardson.
We have Northridge High School scheduled on April 5th.  Working there will be Jim Bidigare, Courtney Baxter, and Cindy McElroy.  Good luck!
I very much appreciate this work and the positive attitudes everyone brought to it. 
Rita
 ++++++++++++++++++++++++++++++++++
March for Our Lives in Newark
We will be staffing a voter registration table at the March for our Lives in Newark next Saturday, March 24, 2 PM. on the Courthouse Square, Newark, OH. This is the nation-wide event organized in the wake of the Parkland tragedy to demand attention to gun control and school safety.
If you come to the March, encourage young people (and others) around you to register and help them find the table. Come by the table yourself and say hello.
Some of us will be going to the Barrel and Boar after the March to share experiences, count the registrations, and enjoy a drink together.  Please join us! Everyone is welcome. It's right there on the square.
Rita
3/18/2018
+++++++++++++++++++++
New voters registered today at OSUN-COTC
3/7/2018
Lynn Gorchov and I worked at OSUN-COTC today with Connie Zang, Director of Student Life-Disability Services and Veteran Affairs Coordinator.  Connie's office also has a mandate to offer voter registration on that campus.  Some of you may remember her from National Voter Registration Day out there last September.   
Connie had a table ready for us in a busy thoroughfare. An eye-catching and informative trifold rested on the table along with forms and other information. While she kept watch at the table, Lyn and I were free to range farther afield, approaching students directly about their registration status.  It's a good model. 
Working about two hours that way, we registered 17 new voters and along the way, talked to many of them about why voting matters.  
It's joyful work.
Rita

++++++++++++++++++++++++++++
Inspiring Panel of Women in Political Office

3/6/2018
Many thanks to the subcommittee of Voter Services that organized this inspiring panel today at the Digital Academy in Newark.  The organizers were Pam Wilson, Cindy McElroy, Ellen Clark, and Courtney Baxter.
Funded by a grant from the Women's Fund and LVW Ohio, this event started with a short video, She Should Run!, and then moved into brief presentations by women in political office or running for office.  What great stories and insights they delivered! Questions from the students and exchanges among the panelists ensued.
Thanks to Liz Brown, Columbus City Council (she grew up in Licking County); Bryn Bird, Granville Township Trustee; Stephanie Dodd, State Board of Education and Candidate for Lt. Governor; Michelle Lerner, Granville Village Council; Melinda Miller, candidate for Ohio Senate District 31, and Olivia Parkinson, Licking County Treasurer.
An opportunity to register to vote and eat pizza crowned the gathering.
++++++++++++++++
April 9, 2018 Deadline for voter registration for May 8 primary election
(30 days before primary election)
May 8, 2018 Primary Election Day. Polls open from 6:30 a.m. to 7:30 p.m.
If voter, or voter's minor child, is hospitalized because of accident or medical emergency, voter may apply for an absentee ballot until 3 p.m.
Absentee ballots, returned in person or via a method other than U.S. Mail, must be received by the boards of elections by close of polls .
From the Licking County Board of Elections
++++++++++++++
Voter Services Committee Notes – February 28, 2018
Attending:  Cathy Dollard Bucrzak, Lynn Gorchov, Rita Kipp
Voter Registration at High Schools, Campuses and the March
Unfortunately, the panel and registration event scheduled for Granville High School had to be canceled because of the walk-out on school safety.  On the plus side, high schoolers across the country are now mobilizing around gun control, and many are talking about the importance of voting.   Since young people are among those who are the least likely to register and vote, their passion, if sustained as political engagement, may be a silver lining of this very dark cloud.
Here are the registration events scheduled so far:
·        

Digital Academy – March 6 (in connection with a panel of women in politics)

·        

OSUN-COTC – March 7, 12:00 – 2:00

·        

Granville High School – March 14 cancelled; will be rescheduled.

·        

C-TEC – March 19 and March 20, 10:30 – 12:30

·         March for our Lives (guns and safety), March 24

th

2:00 in Newark
Newark High School and Johnstown denied our offer.  Newark said more than one group had already worked on registration there this year; Johnstown says a government teacher registers all seniors.
A request to North Fork (Utica) is in process.  The Committee advised that I reach out also to Heath and Northridge (Alexandria), and perhaps Pataskala.
We need to figure out how to access Denison students.  Cathy and Courtney were going to look into this, possibly a table sponsored and shared by Young Republicans and the Democrats Club.
Voter Registration through Non-Profits
Some sectors of our community served by non-profits are also among those least likely to register (or keep their registration up to date) and to vote.  The group Nonprofit Vote  promotes registration and Get Out the Vote (GOTV) through such organizations as a way to reach under-served populations.  Rita has attended two of their webinars.
Rita is now making contacts with the leaders of several of these organizations in Licking County.  The idea is either to train their staff to register their clients, or to hold registration events using our volunteers.  Some of these organizations include the Think Tank on Poverty, The Center for New Beginnings, the Coalition for Housing, the Freedom School and Transport Licking County.
Vote411
Rita and Cathy have been modifying the templates in the software to fit our county.  The Committee suggests one very general question that prompts a paragraph or two and one question that addresses a specific issue. 
The general question might be:
What is the most important issue facing the people in your district and how do you plan to address it?
For the Ohio Senate and Ohio House candidates, for example, an example of a specific question would be:
How do you feel about the recent proposal for a program of paid family medical leave supported through employee contributions? (Answer a scale of support.) Then, what concerns, if any, do you have about the proposal for paid family medical leave? (Answer in a paragraph,)
That question was prompted by a news story posted on the Women's Public Policy Network website, a legislative tracker for bills that affect Ohio women and families.
We determined to study the legislative tracker to see if there might be another issue that would be better. 
Working to develop the candidate questions will be a major task for our next committee meeting.
Print Voter Guides
We now have estimates from four printers.  The Newark Advocate is working on an estimate for us as well.  The cost does not appear to be prohibitive if we print only 1000 copies. Only the Advocate can handle something in newsprint.  The others would publish an 8.5 x 11 booklet on printer paper.
Congressional District 12 Candidates' Night
The time and date are now set:
April 12th, 6:30 p.m. at the Delaware Area Career Center, 1610 State Rt. 521. 
All the Democratic candidates have agreed to participate.  Between 6 and 8 Republicans will be there as well. There is a possibility that it will be televised.
Next Voter Services Committee meeting: Wednesday, March 28th, 7:00 p.m.
++++++++++++++++++++++++++++
From Ritta Kipp, 2/22/2018
Voter Registration: Learn how to do it
A major initiative of our chapter this spring and through the summer will be a voter registration drive.  The best time to enlist new voters is when they have issues and candidates inspiring them to vote in a coming election. Here are some upcoming voter registration events, with more sites still in the planning stage:
March 6 – The Digital Academy in Newark (part of the Empowering the Voters of Tomorrow grant)
March 14 – Granville High School (part of the Empowering the Voters of Tomorrow grant)
March 19 and 20th – C-Tec (tables at lunch hours)
March 24 – at the March for our Lives in Newark (the school safety march being organized across the country for this date – we'll set up a table on the square)
And stay tuned for announcements of other days and places.
Helping voters to register or update their registration is pretty simple but if you have never done it, some brief instruction will make you more confident as a volunteer.  I am offering such a training opportunity at my home.
Saturday, March 3rd
10:30 — Come for coffee/tea/snack and socializing
10:50 — Training for voter registration
Please RSVP if you plan to come: lwvlickingcounty@gmail.com
Rita
+++++++++++++++++++++++++++++++++++++
Voter Services Committee
January 24th Notes
From Rita Kipp, 1/25/2018
Dear Friends,
This is a very long message so skim, skip, or file for reference as you wish.  To scan for the most important ideas, look for words in bold.  Words highlighted in green indicate where we will need volunteers to help.
Attending:  Courtney Baxter, Cathy Dollard Bucrzak, Lynn Gorchov, Rita Kipp, Judy Stansbury
Voter Registration
Our perennial mission to register voters dovetails this year with the theme of the 2018 Women's March, Power to the Polls.  The March's tagline was, "They heard our voices last year. This year they'll hear our vote."   We are inspired to sponsor a rich series of opportunities in the coming year to register voters. 
A big part of our program will focus on high schools.  We have three events/venues with confirmed cooperation from the school's administrators.
Granville High School

– mid March 14 (tentative date)

 In connection with a panel of women politicians to inspire high schoolers to engage politically

The Digital Academy

– March 6?

Same or similar program as GHS

C-TEC

(vocational high school in Newark) – Late March

Set up a table at lunch hour on two consecutive days aiming to

register seniors and others
We shared and discussed briefly the language in Chapter 3503.01 of the Ohio Revised Code that mandates high schools to designated person to manage voter registration.  Good to know!
We agreed to familiarize ourselves with how to register to vote online.  That option that may appeal especially to young people. It would be good to have laptops as well as the paper forms at our high school events and elsewhere where we can also explain how to update their address online when the time comes.
We will look into hosting registration events also at Denison and COTC in the spring, similar to what we did in the fall on National Voter Registration Day.  Courtney will spearhead the DU initiative; Rita will see if Connie Zang at COTC will work with us again.  We will do this before April 9, the last day to register if you want to vote in the May 8 primary. 
We discussed setting up tables at festivals and events throughout the county, such as the Fourth of July in Granville.  Our table signs could advertise registration and show people how to find out online if they have been purged from the voter rolls or whether they need to update their address with the BOE.
Voter Guides and Vote411
Rita and Cathy have passwords to the Vote411 software subscription and received extensive documentation that they are studying.  The administrator in DC, Megan Brown, has already been a tremendous help and responds quickly to questions.  Rita has set up some of the boilerplate parts and uploaded files of maps that help the program pinpoint the various districts for each voter address.
Candidates will get an "invitation" letter by email with a link to a form where they enter their experience and education, and answer at least one question.  We will need to format one or two questions for the candidates to answer appropriate for each different office.
Rita distributed a working draft of the timeline along which different tasks can be done and for which we could use volunteers.  These tasks include: entering candidates' biographical data in a spreadsheet, and tracking down candidates' email addresses through internet searches and/or phone calls.
Since the LWV Ohio handles all the state-level races, our particular responsibility will be only the county-wide races (County Commissioner, County Auditor) as well as the Ohio House of Representatives (Districts 71 and 72) and Ohio Senate (District 31).  Unopposed races are not included in the voter guide. Because the Congressional District 12 spans an area larger than Licking County, we will work with the Delaware League and Metro Columbus on that race, deciding who will take responsibility for communicating with candidates.  Thankfully, this is a manageable number – six races in all – to handle alone for our first attempt at doing a voters' guide, although our guide will also include the state races as gleaned from the Vote411 site.
Rita has drafted Memorandum of Understanding between us and two county newspapers about working together to produce a voter guide, both for online distribution as well as print.  They have received it well.  We will export the information from Vote411 and reformat it for printing.  Aside from what the newspapers may print, we will have to pay for extra print copies ourselves for distribution to county libraries and elsewhere.  Rita agreed to approach some local printers to get estimates for different document lengths and paper types.
FYI Congressional District 12:  How the Special Election Will Work (Columbus Dispatch, January 5, 2018)
"The Democratic and Republican primaries for the seat, for both the remainder of Tiberi's term this year and the two-year term beginning in January 2019, will be staged on May 8 — the date of the regular primary election.
The special election for the 12th Congressional District between the major party nominees, and any write-in candidates, for the remainder of the term will be Aug. 7."
A District 12 Candidates Night
We will collaborate with LWV chapters in Delaware County and Metro Columbus in mid-April to host a candidates night for the District 12 race.  All candidates from both parties will be invited.  It will probably be held somewhere in Delaware County and televised.  The moderator will be an experienced person from the Metro Columbus league.
We have committed to send four volunteers to work at this event.   Anyone is welcome to attend, of course.   We will aim to watch and learn from the experience because we hope to host one or more candidates nights in Licking County before the General Election.
Next meeting: Wednesday, February 28th, 7:00 p.m.
+++++++++++++
Voter Services Committee Notes
December 13, 2017
Attending:  Courtney Baxter, Ellen Clark, Cathy Dollard, Andrea Eastman, Lynn Gorchov, Rita Kipp
The Committee will meet again on January 24th at 7:00 p.m.
1.     Voter registration
A.    Planning for the panel funded under the Empowering Women's Voices Grant is underway.  Ellen has contacted Matt Durst at GHS; Courtney will be substitute teaching there this spring and can help us find out more about how many students register through a government or AP class of some kind.  All students or just some students? Is it a class for juniors or seniors?
The planning group for the event (Baxter, Wilson, Dollard, and Clark) is meeting on the 19th.
B.    Registration at other high schools
1.    Pam Wilson had a positive response from Digital Academy
2.    I contacted C-TEC, but did not get a response until I nudged them again recently.  It is still under consideration at that site.
C.    April 9 is the last day to register if anyone wants to vote in the May 8 primary:  Should we do something in addition to the high school outreach?
We decided to get the word out first (via social media, perhaps some posters) and then set up at the two library locations as we did at NVRD, perhaps the first week of April.
2.     Voter Education: Voter Guides and Candidate Forums
A.     Our subscription to VOTE411 is paid, and is good for all of 2018.  Mary Lee Van Meter has done the tutorial and feels she can do it.  We need at least one other person trained as backup, however.  Cathy Dollard volunteered to view the 30 minute tutorial about data entry in this system.  https://www.youtube.com/watch?v=JF1DLWBjlto
B.    We reviewed the list of races that will be the 2018 General Election and talked about which ones our voter guide should cover.  Find this list now on our website (lwvlickingcounty.org) under the Voter Guide tab.  Senate seats, state offices, and all judgeships are covered for us by Vote411 at the state level and by Judicial Votes Count.
That leaves county offices for us for us to cover. Cooperating with other League chapters (Delaware, Franklin), we are also responsible for gathering candidate information on the race for US House of Representatives, 12th Congressional District, and we could collaborate also on a candidate forum for that race.
C.    Rita, accompanied by Kitty Burcsu from Johnstown, met with the editors of the Granville Sentinel and Newark Advocate earlier today to discuss starting a collaborative relationship to produce a voter guide.  Some things we learned:
1.    The Advocate does not print a voter guide; The Sentinel does print some candidate profiles.  The Advocate's guide is only online and with limited availability for non-subscribers. Its circulation is between 12 and 13,000.
2.    Instead of a one-time insert such as the Dispatch produces for Columbus Metro, the Advocate is willing to consider printing a one-page insert for the Sunday edition, the whole thing segmented over 4-5 Sundays.  We discussed the need to do so in time to catch early voters. 
3.    The editors seemed happy to work with us and were not concerned about losing ownership of the information.  They are happy to give up the task of contacting candidates and gathering the data, although they did work to remind candidates about deadlines. We would work together on coming up with a question and use the Vote411 software to collect responses.  We would inform candidates that we are sharing their information with these two media sources; the newspapers would print the LWV logo in the guide pages, thus labeling the work as ours.  We would be free to print extra copies at our own expense.
4.    We discussed how to distribute our own print copies – libraries and groceries were the first choices.  We decided to print 1500 copies.  Libraries can use some of their sharing networks to send copies out of town. 
5.    In addition to having our data on the VOTE411 site, we can put a copy on our website.
6.    Rita will draft a MOU as a starting point for sorting out who does what in the relationship, based on notes from the meeting as well as a useful document from LWVUS that cites best practices in working with media to produce voter guides.  Since we cannot be partisan, and newspapers usually do endorse candidates, we will need to separate the guide carefully from the newspaper's endorsements.
7.    There are still many details to be worked out (costs and funding in particular; and we talked about possibly engaging DU students in researching email addresses and perhaps analyzing a distribution system) but for now we have made good progress in getting started with the newspapers and understanding how we will use VOTE411.
3.     Candidates Nights/Forums
Candidates nights in Newark are sparsely attended, but the papers have been moderators at times (under Chamber of Commerce auspices) and also have the ability to stream the event live on facebook.
#####
===============
Printed Guides
The Voter Guides published in towns and cities all over the country are perhaps the League's most enduring and emblematic work.  People know the League through our voter guides during election season, and rightly so.
Why do we not see these as often anymore?  The decline of the newspaper industry is a big part of it. Many local newspapers have gone out of business or merged with national corporations, and those that remain have cut personnel and the size or frequency of their publications. Hometown newspapers were most often the publishers of these guides.
Many League chapters have now switched to online voter guides, like the two sites listed below.  Some are still able to print a voter's guide too, although that often requires substantial fund-raising.  As a new chapter, we have not yet produced voter guides but we are preparing ourselves to do so in future elections, and are still exploring the costs and options.  Watch this space for news about that.
Online Voter Guides

Bookmark this site!   Practice using it by exploring what it can do.   You have to enter your address in order to get personalized information such as whether you are registered where your polling location is.  You can learn which races and issues will appear on your ballot and find candidate information there.
We plan to use Vote411 to share candidate profiles for county-wide and some local races.

The League has been working to improve the quality of judges and to make it easier to find out about judicial candidates' education and background.  Consult this site when judicial offices are on your ballot.
#####
2018 Election Races
US Senate
US house of Representatives (12 Congressional District)
Statewide Offices
Governor & Lieutenant Governor
Treasurer
Secretary of State
Auditor
Attorney General
Ohio Supreme Court
Ohio Senate (31st District)
Ohio House of Representatives (71st and 72nd Districts)
Licking County
County Commissioner
County Auditor
Common Pleas Judge
Each Party Central Committee
Important Dates for 2018
April 9 Deadline for voter registration for May 8 primary election (30 days before primary election)
May 8 Primary Election Day. Polls open from 6:30 a.m. to 7:30 p.m.
July 9 Deadline for voter registration for Aug. 7 special election (30 days before special election)
Aug. 7 Special Election may be held. Polls open from 6:30 a.m. to 7:30 p.m.
Oct. 9 Deadline for voter registration for Nov. 6 general election (30 days before general election)
Nov. 6 General Election Day. Polls open from 6:30 a.m. to 7:30 p.m.
#####